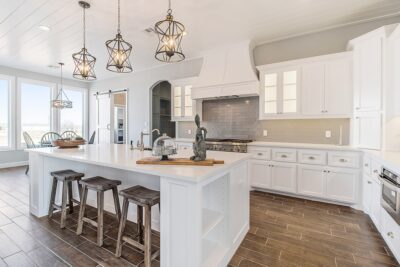 Nick Wilson and Kathe Tanner of The Tribune interviewed local Realtors, including President of Richardson Properties, Chris Richardson, about what is causing homebuyers to stream to SLO County in a pandemic – pushing prices to record highs.
The coronavirus pandemic has created shifts in homebuying behaviors, Realtors say, allowing workers from expensive and crowded communities in the Bay Area and Los Angeles County, among other regions — and those looking for a better quality of life — to settle into a new home in SLO County.
"We're seeing that happen where people from metro areas are moving to places like SLO County," said Jordan Levine, a deputy chief economist with the California Association of Realtors. "That's also happening outside of Sacramento and even Lake Tahoe, which is a more expensive housing area. People are moving not only for cost of living, but for quality of life."
CAR statistics released Sept. 18 show that median single family home prices in August in SLO County reached an all-time high of $666,840, which topped July's median of $659,000, which was the previous all-time high. That distinction lasted for one month.
As a point of comparison, prices in SLO County peaked at roughly $620,000 in October 2005, Levine said. But median home prices at the height of the recession in 2010 through 2013 were in the low to mid-$300,000s, past Tribune stories show.
Meanwhile, the inventory index shows that SLO County's home availability decreased from 3 to 2.7, meaning that if no additional homes went on the market,
the current homes for sale would all be purchased in 2.7 months.
"Typically, a healthy market is five or six months of inventory," said Chris Richardson, a SLO-based Realtor. "It's definitely on the low end for what would be a normal type of environment."
Despite the economic impacts of people losing work and work hours statewide, Richardson said he doesn't see a distressed market where sellers are trying to get out from under a mortgage because of job cuts or lost revenue.
"On a macro level, there's good, strong demand and properties are priced to market, with sales within 30 to 60 days," Richardson said. "It's a pretty healthy market, other than the inventory."
Richardson said people's lives are as homebound as ever with virus precautions, and they're rethinking the types of homes they want to live in, whether they're moving or not.
"Given the situation we're in, people are taking a really hard look at their house and home," Richardson said. "These days, our house is our office and gym and people are re-thinking what our current house needs for additions, changes or maybe a better fit. That's what I'm seeing happening."
Read the full exclusive published October 8, 2020 on The Tribune's website here.
Wondering if now is a good time to buy or sell a home? Let our team of experienced Real Estate professionals help you navigate the competitive market.