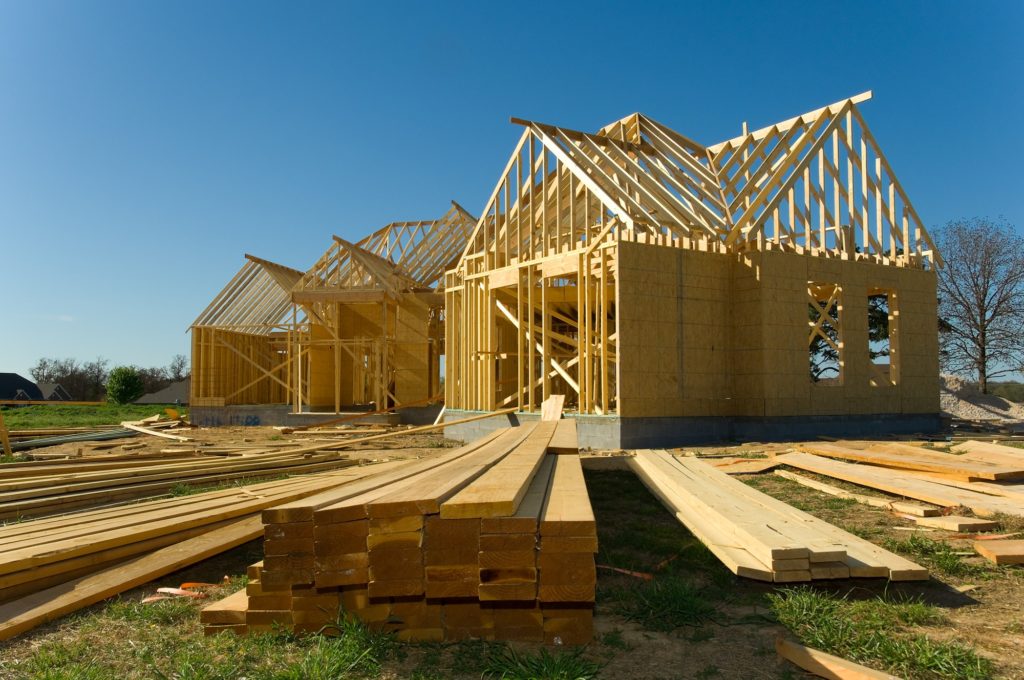 Large housing developments representing nearly 5,000 new homes are popping up in San Luis Obispo County and being met with a pipeline of pent-up demand.
Because housing is sorely needed throughout the Tri-Counties, the SLO projects are "playing catch up" to a market that's hungry for any kind of movement in the housing sector.
San Luis Ranch, with 580 homes, and Avila Ranch, with 720 homes, are two workforce mixed-use projects in SLO. Representatives from both projects said their waiting lists are well over the number of homes they will be building.
Atascadero has a 220-unit project ready to start construction and a couple in the works. In Templeton, recently constructed MENU Search Site Admin Logout projects have sold out.
"The answer is we need it all, and we need it as soon as we can," said Chris Richardson, president of Richardson Properties. "I personally don't have concerns about how the market will absorb these new houses."
Although there isn't a "massive pipe of endless buyers," he said the demand to live on the Central Coast is strong enough to sustain a wave of new housing options.
The region nicknamed "the happiest place on earth" is also one of the least affordable areas to live.
"Is this the place where the boss lives, but all the employees live somewhere else?" said Stephen Peck of Peck Planning and Development, the developer of Avila Ranch.
The demand for housing in the city of SLO, the largest in the county, has tapped into the tri-county phenomena surrounding housing: projects creeping forward through city council approval, environmental and architectural review procedures and NIMBY groups that push back.
But Richardson said the tide is slowly beginning to shift in the city of SLO as young generations are voicing demand for more housing and city councils are moving past "listening to minority voices."
"The Central Coast needs to grow — not at a crazy rate, but more," he said, adding that although projects are moving along, many are still waiting to complete plans and have permits issued so homes can be built.
The average annual growth rate of all housing types over the last decade in the city of SLO was only 0.33 percent, according to its 2017 General Plan status report. The five-year annual average growth rate was 0.46 percent.
By comparison, the growth rate identified by the state and SLO Council of Governments' Regional Housing Needs Allocation is 1 percent, or about 215-225 units per year.
The city's most recent General Plan status report shows that housing growth was a little better in 2018, with 294 permits issued. This signals a "pickup in activity," Peck said, but "the next 10 years will require an even faster pace."
This is partially due to state and SLOCOG housing allocations showing 3,508 units allocated to the city of SLO over the next 10 years, or about 351 per year.
Countywide, the state expects the region to build 10,810 housing units by 2028, according to county officials. It will be left up to county jurisdictions to decide how much will be built in their areas and when, said James Worthley, planning director at SLOCOG.
Avila Ranch is slated to begin construction in 2020 and San Luis Ranch is looking to hit the market with its earliest homes by the end of 2020. Completed build-outs for both projects are 7-9 years off, developers said.
Meanwhile specific plan projects in Paso Robles that are undergoing review — Olsen-Chandler Ranch with 1,223 potential homes and Beechwood with 915 homes — are at least a year from completing the approval process.
Although millennials have been pegged as the generation that doesn't buy homes, said Mike Manchak, president and CEO of the Economic Vitality Corporation, as rents rise, buying a home at an affordable rate becomes a viable option.
The housing issue lies in tandem with a lack of infrastructure planning and lower wages compared with nearby areas, he said. If workforce housing isn't available and salaries don't match the cost of living, people will move out with regional companies following suit.
"It's a chipping away problem; it's not an avalanche solution," Manchak said. The challenge is trying to "get ahead of the curve in the time that it takes to get projects approved."
Pushback from regional residents is sometimes sparked by worries about home values diminishing or big out of town companies buying up large housing projects as they come on the market.
For Avila Ranch and San Luis Ranch, building concessions included committing to sell a majority of the new homes to area residents or workers.
The projects are affordable by design with smaller square footages than the typical home, enabling prices in the $400,000 to $600,000 range.
The smaller footprint is intended to accommodate "the missing middle," as Peck put it: the people who want to own homes in the city they work in and are willing to downsize square footage, yards and driveways that drive up housing costs.
"Not only from a jobs-housing balance, but from a social equity standpoint," he said, housing options for people to live in the city they work in reduces commuting times and bumps up quality of life.
Originally published in the Pacific Coast Business Times, by Annabelle Blair.
Considering moving into a new home? Click here to learn more about the new homes exclusively represented by Richardson Properties.